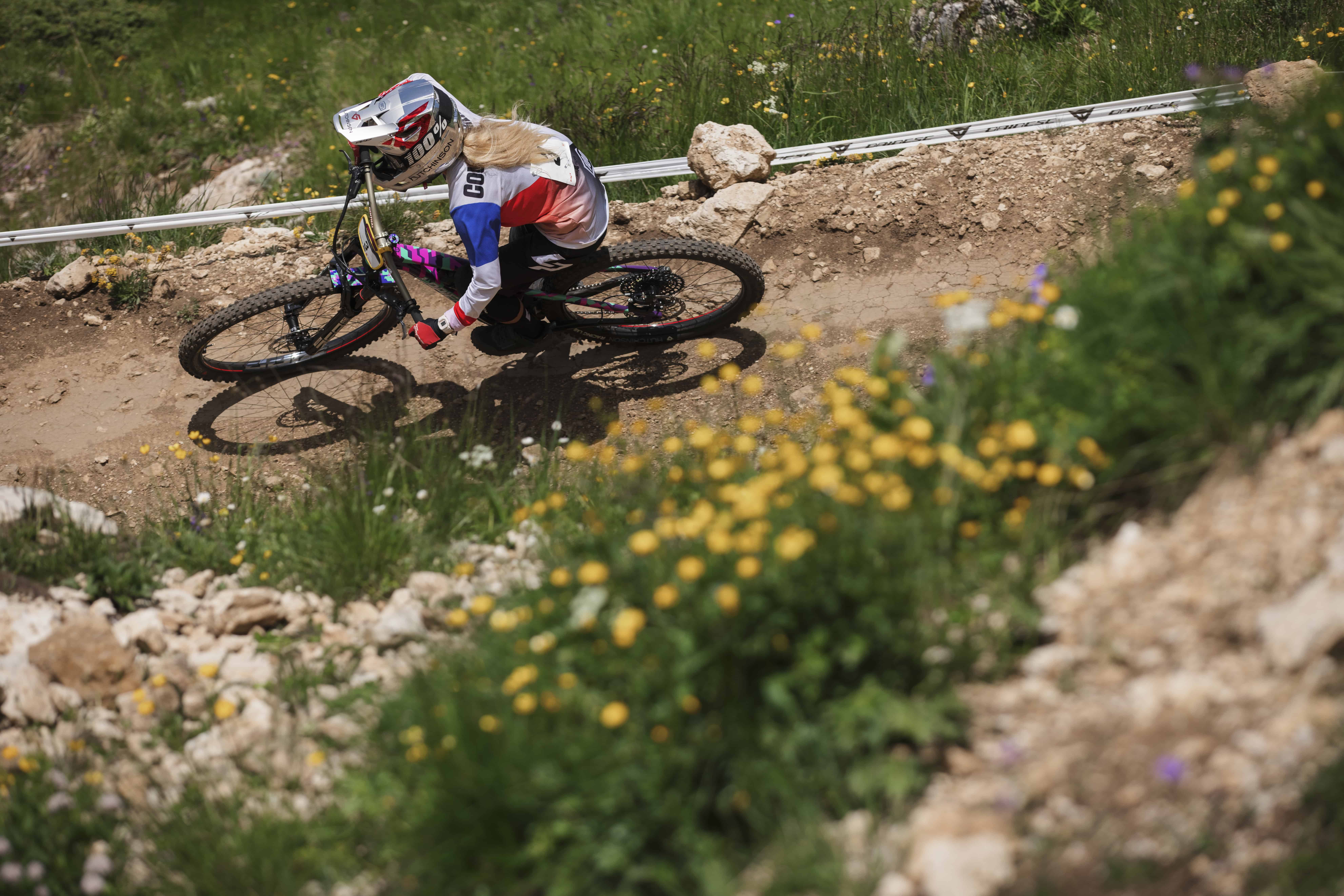 There's some big news in the world of Enduro, as from next year onwards the Enduro World Series (EWS & EWS-E) will be an official UCI Mountain Bike World Cup!
Enduro will join the likes of Cross Country and Downhill at the highest level of international mountain biking competition from next year onwards, meaning all of next season's events have been awarded World Cup Status. This is a big change for the sport, with the EWS now known as the UCI Mountain Bike Enduro World Cup (EDR).
Who can race EDR?
From 2023 onwards, only pre qualified riders will be able to enter a UCI Mountain Bike Enduro World Cup - just as in the current EWS races riders need a certain number of global ranking points to qualify.
What about amateur racing?
There will still be amateur enduro racing! Amateur racing has always been an important part of the enduro story and we don't want that to change. Racing that is open to everyone, with no prequalification requirements will be available at some of our races next year. These races will no longer be called the EWS100 or EWS80, but the format will be almost identical, taking place in the same locations as select EDR World Cups before the race.This means anyone can race a World Cup course and then stick around to watch the pros hit it a couple of days later - it's pretty much the ultimate mountain bike race experience!
Which EDR rounds will offer amateur racing in 2023?
There are six open races next season, kicking off with a Tasmanian double header in March. Rounds one (Maydena) and two (Derby), have the honour of hosting the first two UCI Mountain Bike Enduro World Cups, and amateur racing will be on offer at both of these epic Aussie venues in March.
There are four more venues still to be announced and you can expect these to be launched very soon!
Can I still earn ranking points to progress to the elite race?
Yes! We want to continue to ensure there is a clear pathway to the top level of enduro competition, so ranking points will be on offer at all six of our races next year. The Qualifier race series will also continue to ensure up and coming riders can progress all the way to UCI Mountain Bike Enduro World Cup. Further details about this will be released in early 2023.
What about EWS-E?
There will be a number of amateur e-enduro races open to everyone in 2023 - more details about these will be released in January.
How do I enter?
Entry for the Tasmanian rounds goes live in the week beginning January 30, 2023 and further details will be announced nearer the time. Entry dates for the rest of the rounds will be announced in early January, 2023.
What else is changing?
To find out more about the changes happening across all mountain bike formats for 2023 click here.