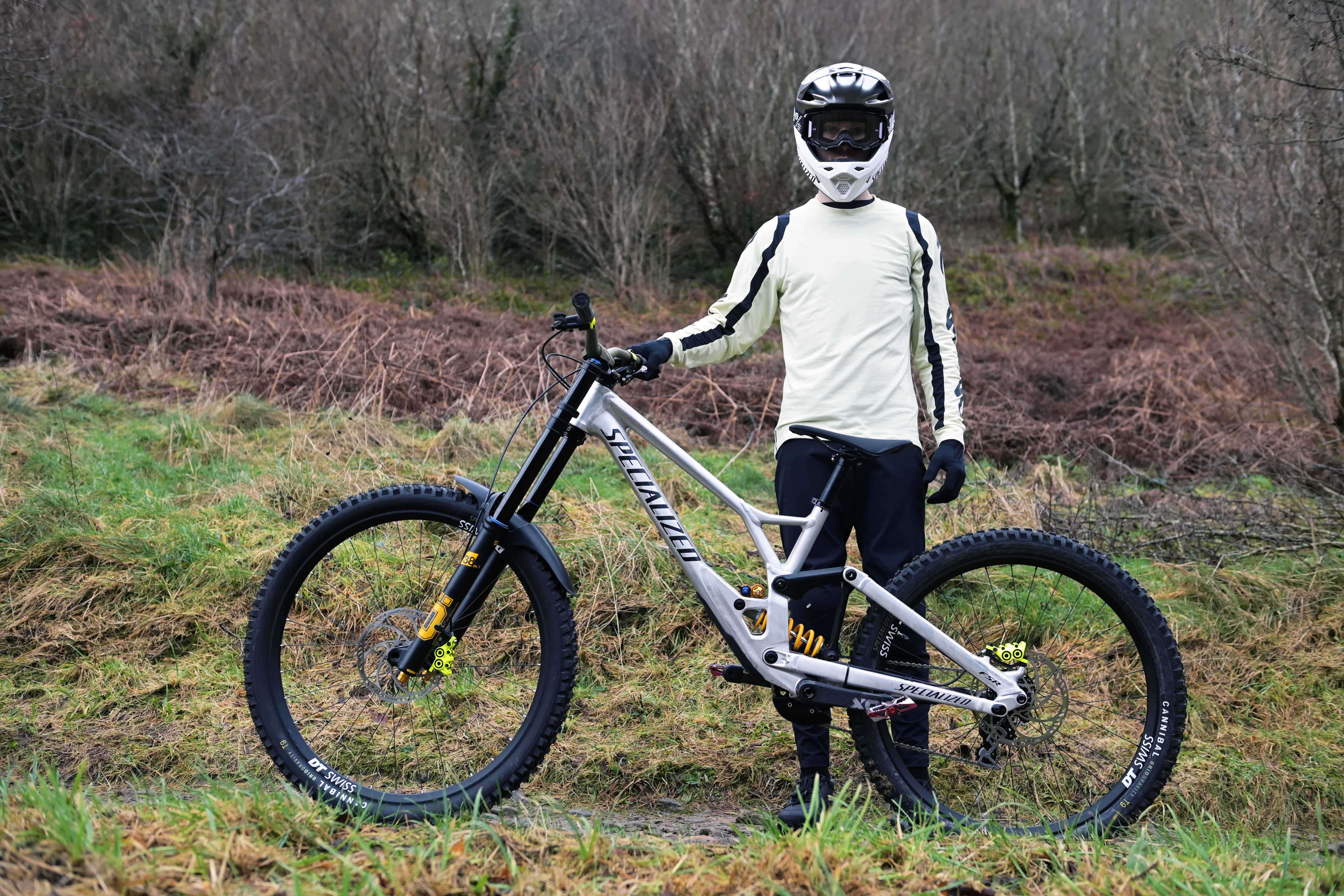 When 18 year-old Jordan Williams announced that he was leaving Madison Saracen at the end of the 2022 season rumours quickly swirled around just where he would be plying his trade in 2023. It has now been revealed that it will be from within one of the most talent-heavy pits at the UCI Downhill World Cup - Specialized Gravity Racing.
Williams will now be pulling up a pew beside Loïc Bruni and Finn Iles, both of whom will arrive in Lenzerheide at the start of June in stellar form after big 2022's. Bruni added yet another UCI World Championship title to his tally (his fifth) whilst Iles, the Canadian, would take his long overdue maiden UCI World Cup win at the Mont-Sainte-Anne Round in front of a partisan home crowd.
The young Briton ended the year wrapped in the UCI World Championship rainbow stripes alongside five UCI World Cup wins to add to his already bristling domestic palmares of four British national titles. Fast Juniors are of course a fairly familiar occurrence in DHI as swathes of young talent prepare to make the difficult jump into Elites each year. There's a definite sense however that both Williams and his great rival, Santa Cruz Syndicate's Jackson Goldstone, are different.
Throughout the 2022 season their times were staggering, often scarcely believable. For example, on the most treacherous of UCI World Cup stages, Val di Sole's infamous Black Snake, Williams set the fastest qualifying time of the day beating every Elite rider in attendance in the process.
It was performances like that which no doubt brought Specialized Gravity Racing to his door and all eyes will be on the Englishman to see if he can make good on their investment come Lenzerheide 08-11 June.