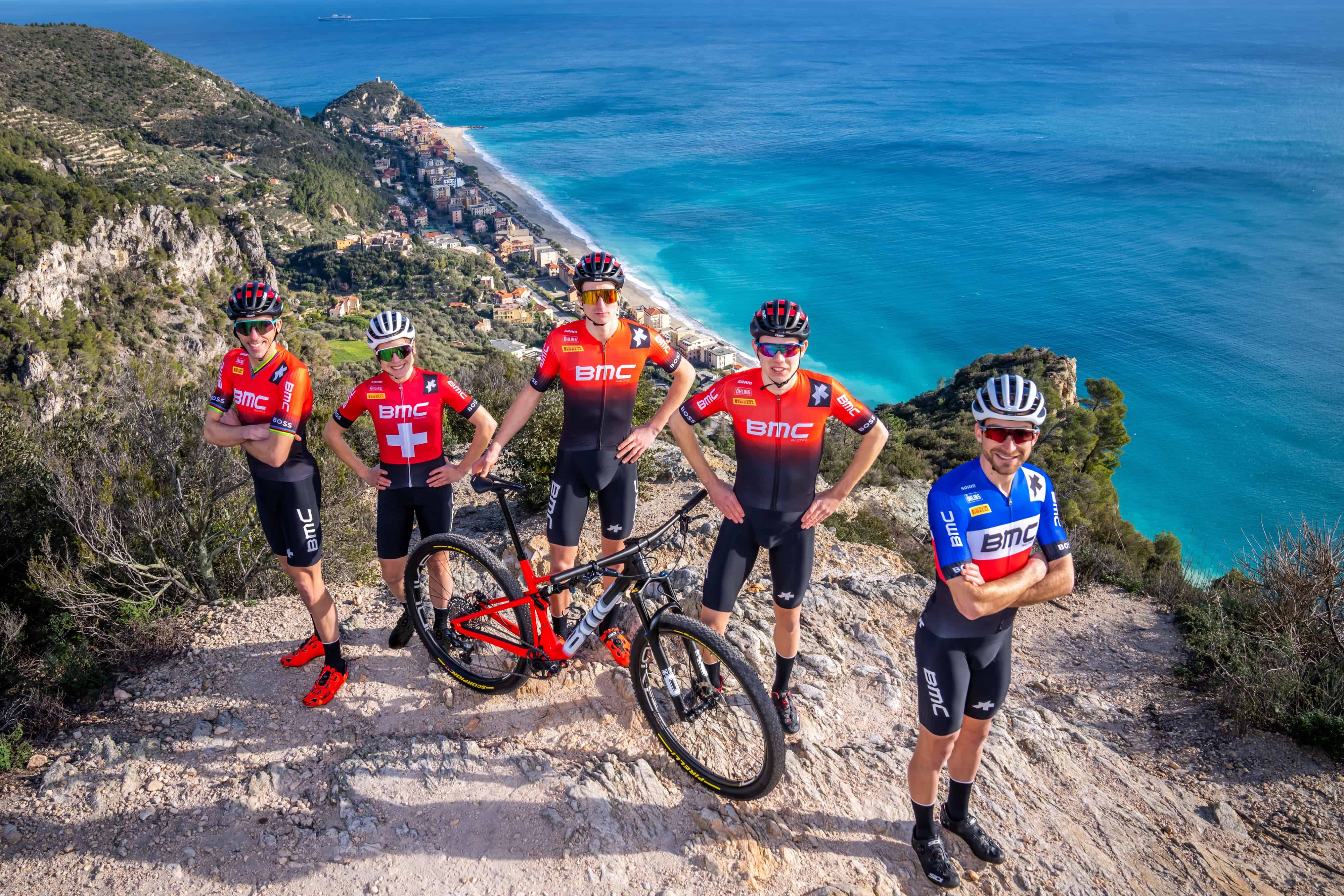 BMC are a brand that will be more than familiar to many Cross-country racing fans the world over. Under Julien Absalon and then Pauline Ferrand-Prevot, the Swiss marque became habitual inhabitants of the top step of the UCI World Cup podium. For the 2023 race season they have stepped things up to the next level with a full factory squad poised and ready to take on the amassed pro ranks with nothing short of winning ways being top of the agenda.
Steffi Häberlin will compete in the elite women's category whilst 2020 UCI World Champion, Jordan Sarrou, the winner of the final two UCI World Cups of 2022, Titouan Carod and Juri Zanotti heading up the elite men's effort. Also in the squad is U23 hopeful Janis Baumann. Baumann has scored silver medals at both European and UCI World Championships level and is tipped by many for the top.
They will be managed by ex-professional road rider, Amaël Moinard and will compete on the already extremely successful Fourstroke 01 and Twostroke 01 full-suspension and hardtail platforms. The team will also be working with Öhlins for their suspension needs.
All eyes will be on Sarrou and Carod - the former needs to rekindle the kind of form that can see him dance past the world's best on the toughest climbs whilst the latter will be one of the big form riders heading into the opening race of the season. Carod will arrive in Nové Město na Moravě knowing that he can beat the very fastest. Will 2023 be the year we see him make a run for the overall UCI World Cup title?!