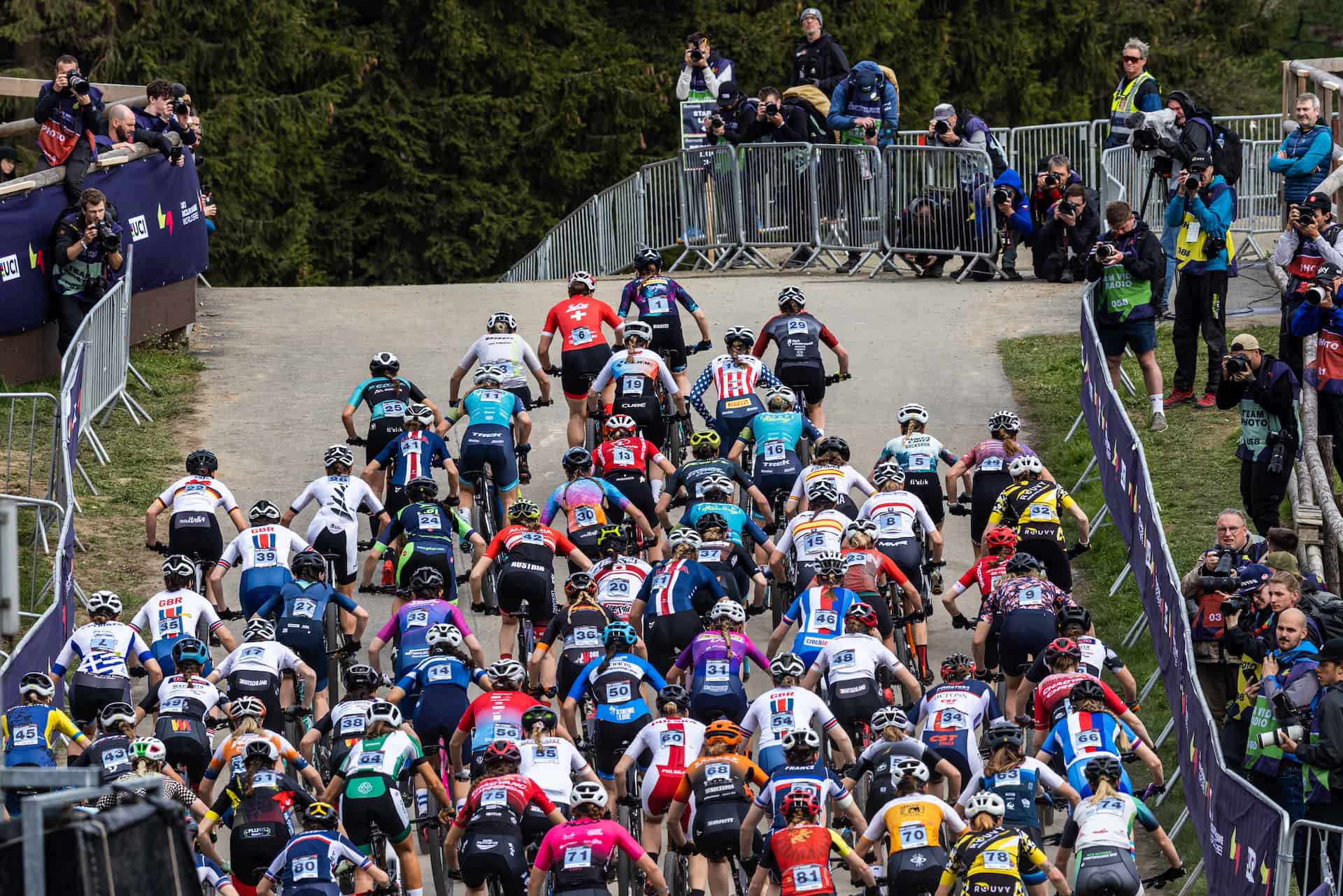 Right from the start of the opening Endurance rounds of the UCI Mountain Bike World Series in Nové Město na Moravě expectations were high as the latest crop of young stars set to take on the top tier of their sport prepared to take to the stage.
Martin Vidaurre-Kossmann (Specialized Racing) and Laura Stigger (Specialized Racing) both are recent graduates from the younger category who are poised to make waves in the elite ranks.
Watch the highlights on our YouTube channel to see how the opening rounds of the UCI Mountain Bike Cross-country Olympic World Cup went down.
Don't forget to subscribe to GCN+, discovery+ or Eurosport to make sure that you don't miss a second of the action. Find out more on where to watch here.