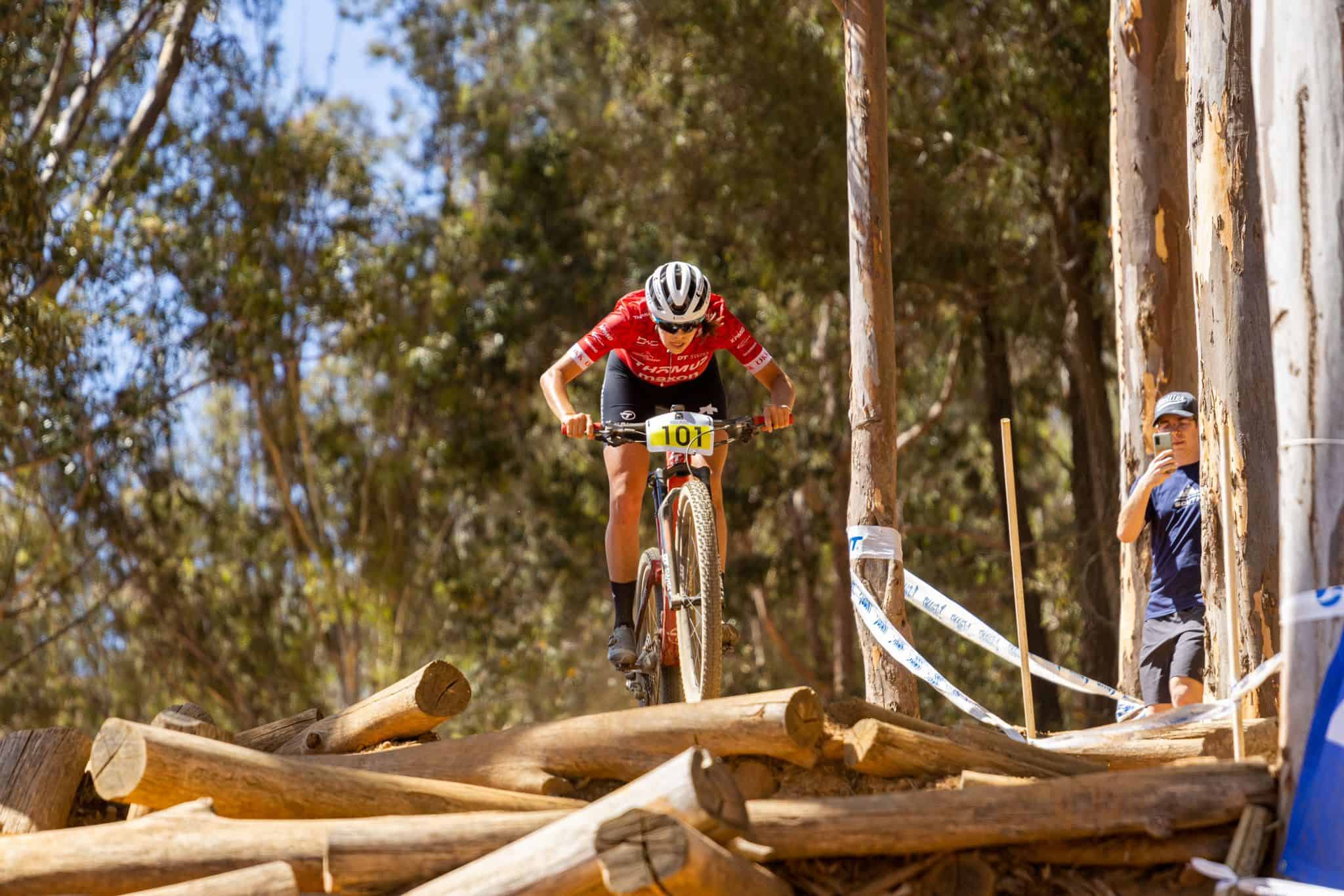 Alessandra Keller, the current number one in the UCI world rankings, is currently spending four weeks in Stellenbosch, South Africa, preparing for the new season. She is using the SA XCO Cup races in Stellenbosch as her first assessment of where she stands.
Stellenbosch is known for its many mountain bike trails and the beautiful and dry weather at this time of year and therefore offers perfect training conditions. Training has been going well for Keller so far and she is working on her form and riding technique every day.
Victory on Saturday
Keller used the two UCI C2 races of the SA XCO Cup in Stellenbosch as a first assessment.
Alessandra Keller showed two strong races despite the very hot temperatures and a lot of training.
On Saturday she showed from the beginning of the race that she wants to race for the win and made a strong impression both physically and technically. After 1 hour 25 minutes she crossed the finish line first and celebrated a perfect season debut.
Alessandra was happy at the finish line:
Today it was super hot, but I felt excellent and was able to go to the limit well. I had a good feeling in the race and I'm happy to start the season with a win.
Third place on Sunday
Keller also finished the second race on Sunday on the podium. She still felt the strain from Saturday in her legs, which felt a bit sluggish. Nevertheless, she was able to celebrate another podium finish with third place.
It was a good assessment of my position and I am very happy with the result and my form at this time so early in the season.
Team training camp in Girona
Then, at the end of February, the entire Thömus maxon Swiss Mountain Bike Racing Team will meet for a training camp in Girona, Spain.