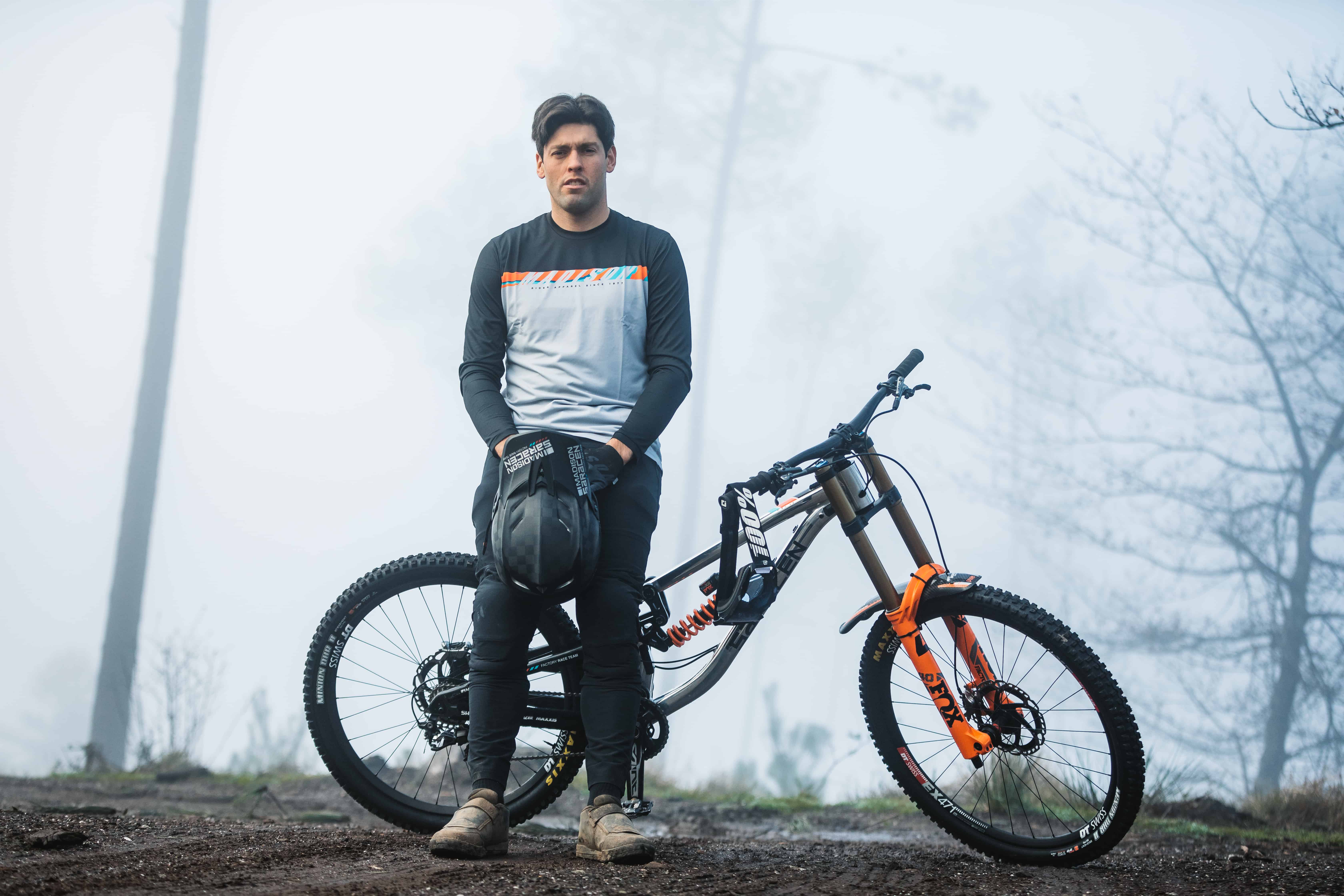 The reigning British National DH Champion, Greg Williamson, has signed a deal to race with Madison Saracen for two years. The Inverness native has three top flight UCI World Cup podiums to his name and will be pitting alongside a former British Champ, Matt Walker under the guidance of experienced team manager, Will Longden.
Williamson's best result of 2022 came at the Fort William round of the UCI World Cup with a 14th place finish, something he will certainly be hoping to better when the iconic Highland venue hosts the UCI World Championships again this season. It will be Williamson's first opportunity to race for the rainbow stripes on home soil as the last time the fabled track hosted cycling's showcase event was back in 2007.
I'm absolutely delighted to have signed with Madison Saracen. It has been a breath of fresh air having spent a decent amount of time away testing and training with the team already. Can't thank them enough for making me feel welcome and comfortable on the bike so soon. Bring on the race season!
Greg Williamson
It's fantastic that Greg is joining the team this year, as British Champion and a well-respected rider worldwide, he makes the perfect team mate to Matt Walker. Both have the experience and respect to bring the best out in each other and I'm sure we are going to have a lot of fun along the way. It's a big year for the World Cup as Warner Brothers Discovery come in to rejuvenate the series with some exciting new changes and plans that we're all looking forward to. Along with this, the World Championships in Fort William Scotland, Greg's homeland, is going to be an amazing event and a focus of our racing year. Bring it on!
Will Longden, Madison Saracen Team Manager
Williamson and Walker will be part of a two pronged attack on the Gravity field with Madison having previously having announced their UK-based development squad under the guidance of former British pro Matt Simmonds. George Madley, Felix Griffiths and Liv Taylor will compete at domestic level with a full support package designed to help them progress through the ranks.