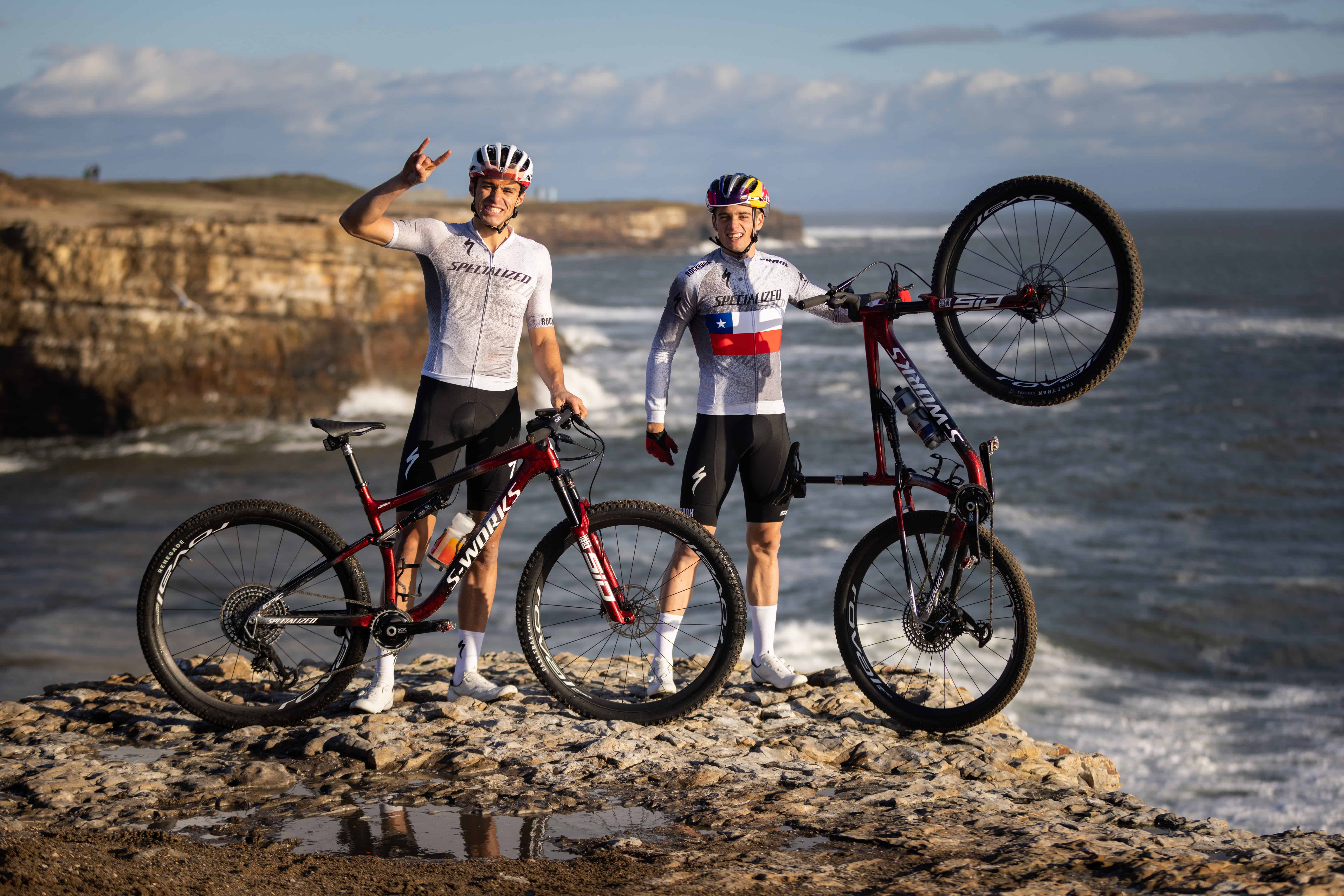 French star Victor Koretzky and Chilean prodigy Martín Vidaurre have both put pen to paper for Specialized Racing ahead of the 2023 season.
Koretzky has been open that his deal came together late in the day having already signed with Bora Hansgrohe on the road but, with the overlap of Specialized machinery between the two squads, it was one that made perfect sense. The 28 year-old may well be an early season threat too as he'll be 'fresh' from an intensive set of road training camps and one-day races.
I aim to be in good form early in the season and perform well at these road races before turning my attention to the MTB. The world championships in Scotland will be significant to qualify for the 2024 games, and I will give everything to achieve this goal.
Viktor Koretzky
In Chilean Martín Vidaurre the Morgan Hill concern has snapped up one of the emerging stars of Cross-country racing. The 22 year-old has blazed a trail through the U23 ranks and is the reigning UCI World Cup overall title holder having taken seven wins in 2022. The 2023 season will be his first in Elite and is one of the most hotly anticipated debuts in recent memory.
I am happy and very excited to join the Specialized Factory Racing Team. So many factors influenced my decision, but Specialized is a racing company, one of the best out there, and I am sure I made the best decision for me. The bikes have a good history, and the team knows how to win. On the other side is Specialized's big community in Sudamerica. For sure is not going to be easy; there is a lot to learn, but I will keep my style and try something crazy. I have no significant pressure, so it's time to take opportunities and get more experience. My goal will be consistent the whole season.
Martin Vidaurre
Specialized Racing now stands as one of the most heavily star studded rosters in the Cross-country pits with their latest signings joining Haley Batten, Laura Stigger, Sina Frei and Christopher Blevins.