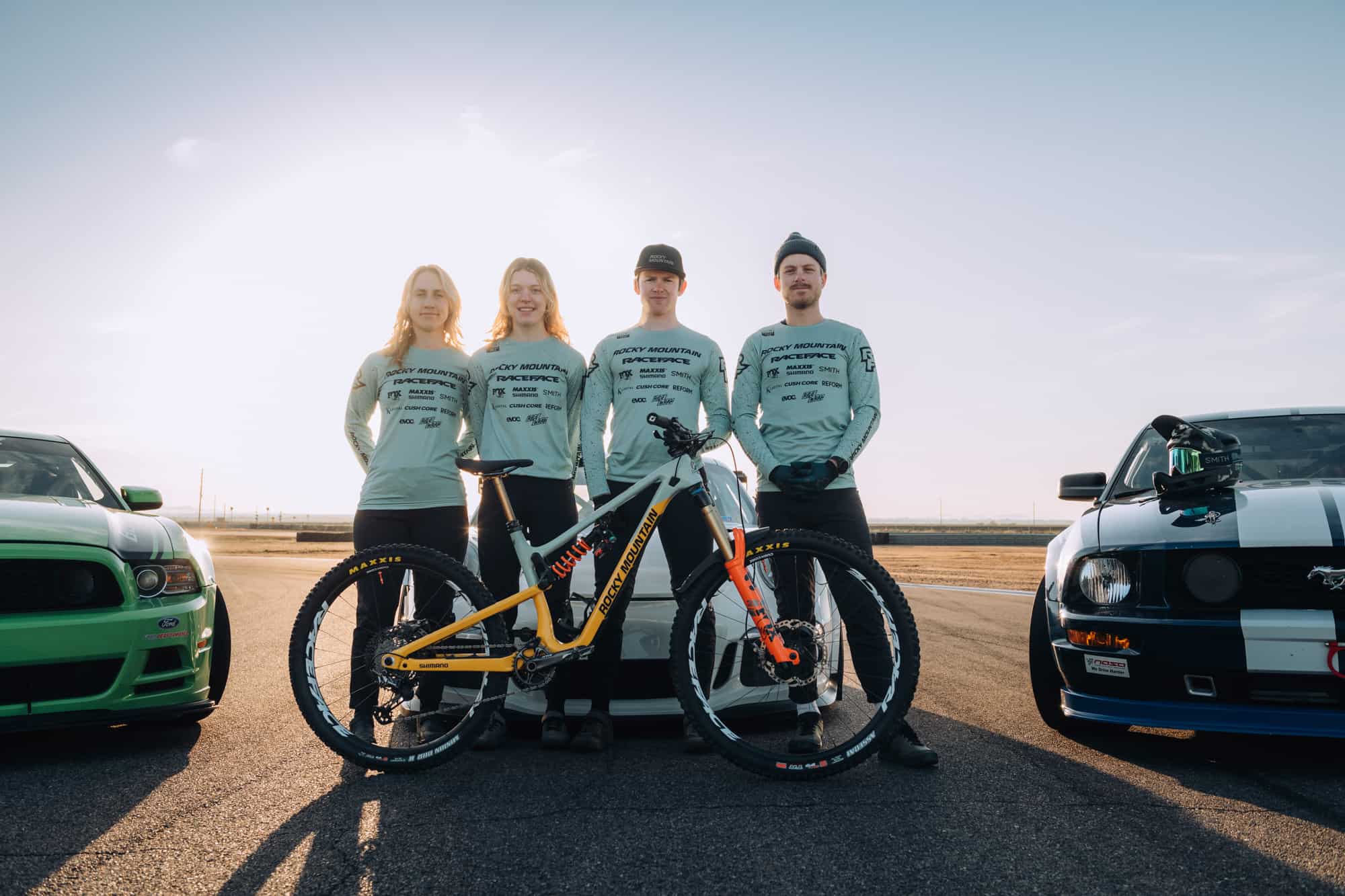 In the past five years they've secured an Enduro World Series title, countless individual and team podiums, plus a whole lot of good times racing bikes.
At the end of 2022, they said farewell to Jesse Melamed and began welcoming in a new era for the Rocky Mountain Race Face Enduro Team. Focused on development at all levels and truly helping to progress the sport they love; their 2023 roster is as follows:
Andréane Lanthier Nadeau
Rémi Gauvin
Emmett Hancock
Lily Boucher – Development Rider
Here's what they said about their new look team:
Returning to race with us are all the same incredible brands that have helped make racing possible for the Rocky Mountain Race Face Enduro Team in 2022. Notably, Race Face. Our storied relationship with Race Face dates back 30 years to when our two brands were under one roof designing products to meet the needs of aggressive riders. While our two brands have grown and separated, the historical bond is as strong as ever.

This team is an exciting chapter in the long history between Rocky Mountain and Race Face. We couldn't be more excited for what the future holds for this talented group of athletes.
Big changes this year for our team! I am really excited to continue building on last season's success as well as help Emmett and Lilly succeed on this program. It's going to be a fun year!
Remi Gauvin
It's super exciting to see the commitment Rocky Mountain is putting in to maintain this program as one of the best. Time to believe in something new and go for it!
I feel so stoked to have a team behind me with so much experience that I can learn from. So grateful for Rocky Mountain's support, and belief in me as a U21 rider. It's amazing to have the opportunity to work with top notch people and athletes that I've looked up to for a long time!
Lily Boucher

To ride for the Rocky Mountain Race Face Enduro Team is something I've always worked towards but never thought would become a reality. I am beyond stoked to see what this season brings for both myself and my new teammates.
Emmett Hancock
Articles you might also like