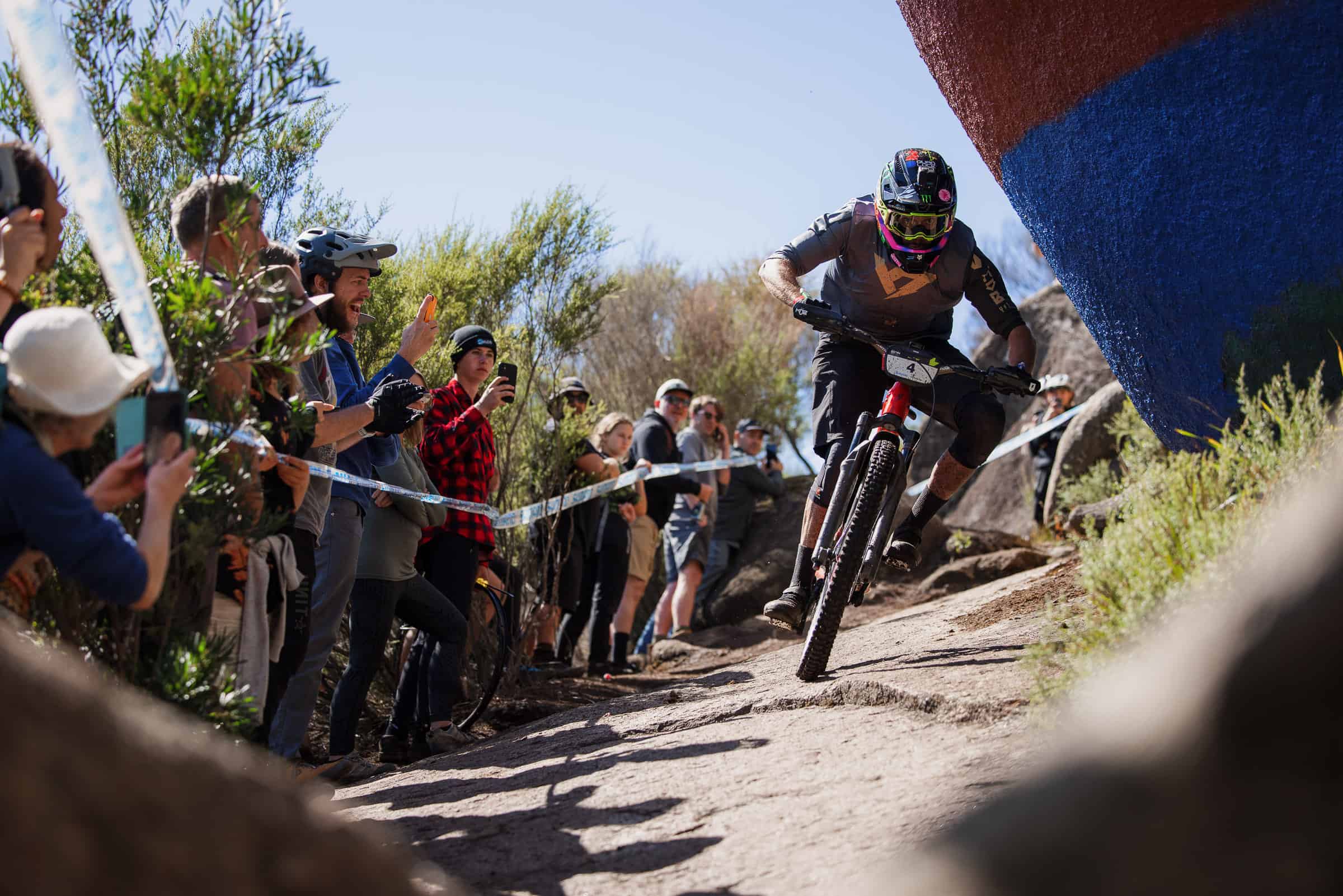 For the professional riders of the UCI Mountain Bike World Series, the formula is normally a pretty straightforward one; negotiate as good a deal as you can from a team that you think you want to be on with an equipment package that you think will allow you to be as competitive as possible. It's often spoken of only in hushed tones but the top flight of mountain bike racing can regularly feature many a big name 'stuck' aboard a bike that, for whatever reason, they simply can't get on with.
But what if the rider got to choose their own race set up? Not just how much air is in the tyres or how many clicks their adjusters are wound in by, but everything! Regardless of brand or sponsor, the riders of the YT Mob (Jack Moir, Christian Textor and Kasper Woolley) are allowed to hand pick all the componentry on their YT frames down to the very smallest detail in what the German marque are referring to as Live Uncaged.

The UCI Mountain Bike Enduro World Cup resumes this weekend in Pietra Ligure, part of the Finale Outdoor Region, Italy. You can follow along with all the action on GCN+, Eurosport and discovery+ plus lots of free content on the UCI Mountain Bike World Series YouTube channel.